Joining the University Council without speaking Dutch fluently isn't easy, but it is a challenge Nandika Mogha and Andreia Fernandes Duque are not afraid to take on. This week you get to know them better. Speaking of challenges, working at the Buys Ballot building can be burdensome: employees often complain about lethargy, sore throats and irritated eyes. But there's hope for them, as a new study indicates how the indoor climate can be improved. For a complete overview of our news and articles,
visit
dub.uu.nl/en
.
'Integration is a two-sided coin,' say the first international students in the Council
Andreia Duque and Nandika Mogha didn't speak any Dutch when they decided to run for their position. DUB spoke with them about their work, learning Dutch, and how to get more English-speaking students to participate. Read more
---
New study offers hope for a better indoor climate in Buys Ballot building
Employees working in the building have been complaining for years about symptoms like headaches, fatigue, nasal congestion, and irritated eyes. A new investigation finally sheds light on the cause of the problem. Read more
---
UU professor delves into misconduct in Dutch universities
Our standards are changing when it comes to abusive behaviour in the workplace. But not fast enough, says Professor Naomi Ellemers, who is the chair of the committee advising on this topic within the Royal Academy of Science (KNAW). Read more
---
Alphas and Betas
There are two kinds of people in the world: those interested in the exact sciences and those more attracted to the humanities. Or at least that's what the world leads us to assume. Our blogger Hugo Bezombes jumped from one side to another. What's the difference? Read more
---
Don't have a Dutch address? Brexit could cost British students a pretty penny
British students, beware: if you do not register your address with the municipality before January 1, you will be asked to pay a much higher tuition fee as you'll have the same rights as non-EEA students. Read more
---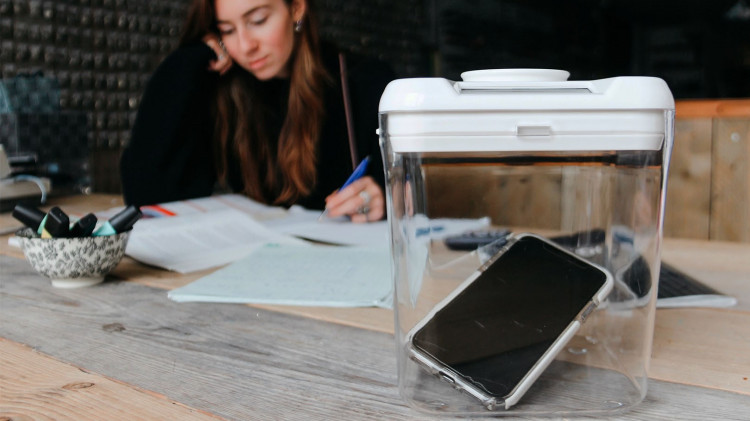 Do you have a hard time staying focused on your studies or work because you can't help but grab your phone every time a notification arrives? DUB is giving away a FocusBox, a time locking container to keep distractions away. Send your name, address and phone number to dubprijsvraag@uu.nl before December 4. The winner will be contacted by e-mail.
Video: meet the UU student collecting samples at a corona testing facility
Imagine you're a med student and your internships have been postponed because of corona. What do you do, then? Mariëlle Koolen applied to work at one of the testing facilities run by the GGD (Community Health Service). She showed us what a day of work looks like. Read more
---
The experiences of the corona generation: 'I don't feel like I'm a student'
For many first-year students, online education is the only form of higher education they've known so far. How does this situation influence their motivation, study behaviour, and the connection to other students? Read more
---
All roads lead to 'coronatijd'
Campus columnist Keerthi Sridharan tried to write about something other than the pandemic, but she couldn't. Amidst acts of self-care like making hummus from scratch and taking care of her plants, she can't help but share how the current situation makes her feel. Read more
---
UU students set up cheap corona test location at the Woolloomooloo
Now that students can no longer dance the night away at the biggest student disco in the country, also known as "the woo", two students are using the place to offer cheap corona tests. Read more
---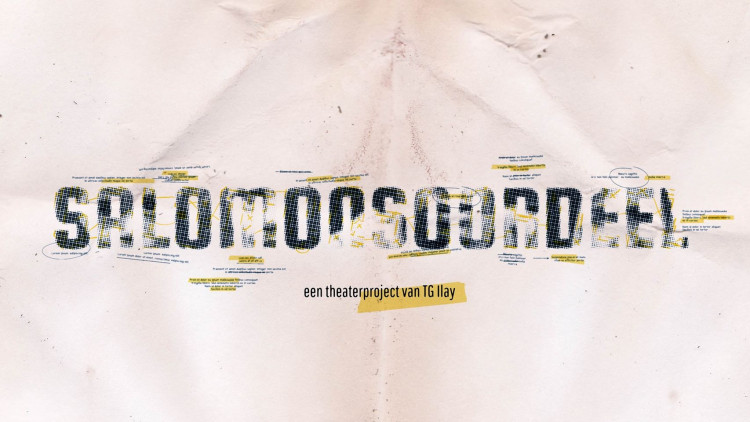 Do you speak Dutch? Would you like to be among the first people to see the first performance of Salomonsoordel (Solomon's judgement), an artistic project about the asylum system in the Netherlands? DUB is giving away two tickets for a one-off performance at the Stadsschouwburg Utrecht on November 28. Send your name, address and phone number to dubprijsvraag@uu.nl before November 27.
Executive Board announces more support for student board members
In response to an open letter signed by more than fourty student organisations, the Executive Board voiced its appreciation for the work of student board members during the corona crisis. Read more
---
Utrecht tenants falling victim to intimidation and threats more often
Students renting privately-owned rooms and apartments are having to deal with more intimidation and threats from their landlords this year, according to advocacy organisation Huurteam Utrecht. Read more
---
Students feel ripped off by unscrupulous landlords 'milking their houses'
Speaking of tensions with landlords, a group of students gathered in front of the building of the Ministry of Interior to protest against landlords collecting more rent than the law allows them to. Read more
---
UU wants to play a role in restoring biodiversity
The amount of birds, insects, and plants is decreasing rapidly in the Netherlands, which is why a group of scientists and institutions, including UU, has joined forces to form the Delta Plan Biodiversity Recovery. Read more
---
Advancement toward gender equality slows down in Dutch academia
It may take until the year 2043 for Dutch universities to have as many female professors as male professors. The increase in the number of female professors hired appears to have slowed down. Read more
---
The Dutch ranked the best non-native English speakers in the world
The Netherlands scored the top spot in the EF English Proficiency Index 2020, an annual ranking of 100 countries and regions by English skills. Denmark and Finland came second and third, respectively. Read more
---
Temporary contracts still widespread at Dutch universities
Little progress has been made by Dutch universities when it comes to reducing the number of temporary contracts issued to staff. Over half of all teaching staff still have a contract that runs out on a specific date. Read more
---
Become the 2021 Campus Columnist
How would you like to write biweekly columns for DUB next year? Send us two original columns to be considered for the role. In addition to sharing their writing with the UU community, the winner will receive 1,000 euro. Both students and employees are eligible. Read more
---
DUBboard
Follow us on Twitter, Instagram, Facebook and LinkedIn for the latest news about UU and university life. If you would like to share something with us, please feel free to send us a message. Prefer sending an e-mail? No problem. Write to dubredactie@uu.nl.
Discover much more at www.dub.uu.nl/en. Coming up: articles about dating in times of corona and the problems shops and food trucks are facing at the Utrecht Science Park.