It looks like we won't be returning to the campus anytime soon. UU has decided to continue offering most classes online in the second semester and help employees to improve their home office. The decision will probably have a significant impact on students' wellbeing, as indicated by a recent survey. Women are also struggling. In other news, Susan te Pas was announced as the new Dean of UCU. For a complete overview of our news and articles,
visit
dub.uu.nl/en
.
Most classes to remain online, employees to receive 300 euro
Students will continue to follow most classes online after the new year. Additionally, the Board announced that employees will receive 300 euro in November to improve their home office. Read more
---
Susan te Pas appointed as new Dean of University College Utrecht
Susan te Pas, Professor of Cognitive Psychology of Higher Education, will become the new Dean of University College Utrecht from January 1. She will be succeeding James Kennedy. Read more
---
Systemic racism FAQ
Following her recent interview alongside Francis van den Brink about their experience as campus columnists, Keerthi Sridharan answers the comments placed on both the English and Dutch versions of the article. With a dash of irony. Read more
---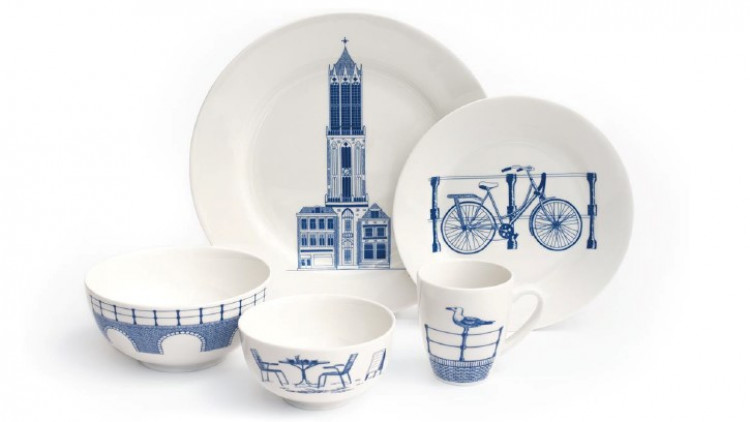 This beautiful Utrecht-themed tableware can be yours! Including a dinner plate, a breakfast plate, a mug, and large and small bowls, the set features the city's landmarks and typical scenes. DUB is giving away two sets.
Corona bigwig Anouk Keizer: 'Social distancing is inhumane'
Experimental psychologist Anouk Keizer is researching the effects of social distancing on people's mental and physical wellbeing. She defines touching and being touched as 'basic needs'. Read more
---
Students actually more worried about their loves ones than study delays
Caring Universities

announced last week that study delays are students' main concern these days, according to their survey on student wellbeing. As it turns out, that's not the case. Students' number one concern is whether their loved ones will be safe. Read more
---
Middelburg students struggle to get tested for COVID-19
Long bus rides and testing facilities that are drive-thru only. That's what University College Roosevelt (UCR) students are facing when they have to get tested for COVID-19. Facilities near the campus have been shut down. Read more
---
Female scientists slipping behind during the coronavirus pandemic
Scientists have been more productive lately, but a clear difference can be seen between men and women, which may stem from the imbalanced division of labour when it comes to childcare and domestic work. Read more
---
'Universities aren't just experiencing a corona crisis, but an exam crisis too'
For Educational Scientist Jeroen Janssen, the Corona crisis proves that universities have gone too far in their urge to test students' knowledge. He thinks that the energy currently spent in grading students would be better spent if teachers focused on learning processes. Read more
---
Explosive growth of digital UU after lockdown in March 2020
In March, Utrecht University had to instantly become a digital institution. Classes were given online, meetings were held via Teams, and working on papers, memos, and classes was mostly done through a VPN connection. DUB lists what this switch looks like in data. Read more
---
High 'no show' rate for education in UU buildings
Although many students say they would like to have more classes on campus, the University's buildings are emptier than expected. Around 40 percent of the scheduled educational activities do not take place in the rooms set aside for them. Read more
---
Only UU students allowed to study in Janskerkhof Law building
Students must now show a UU student card to enter the Law building at Janskerkhof. School pupils and students of the University of Applied Sciences were often using the building's scarce study spots. Read more
---
Become the 2021 Campus Columnist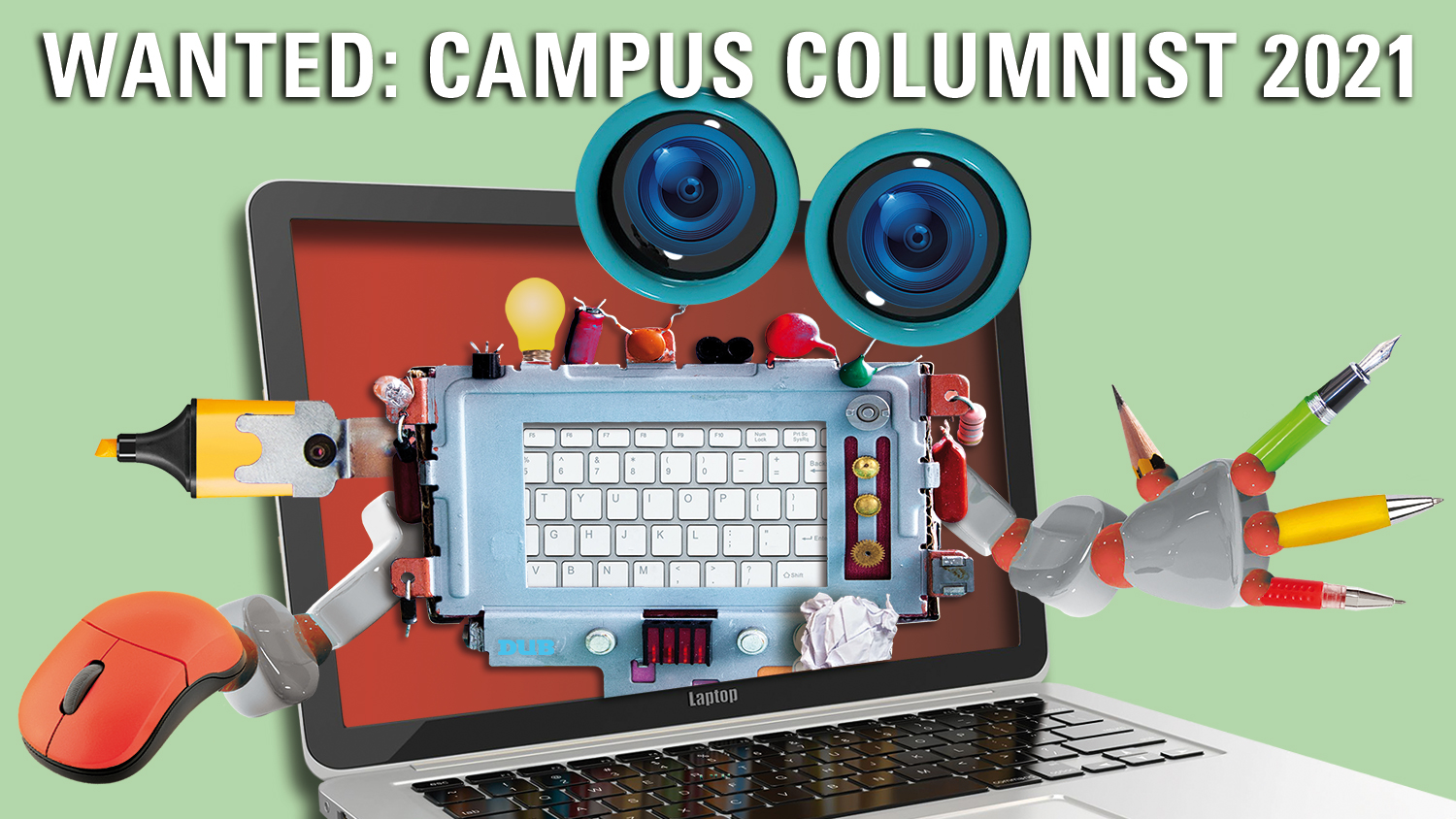 Do you want a platform to share your views on university life with the rest of the UU community? Then you should participate in DUB's campus columnist competition! The winner will receive a stipend of 1,000 euro and publish their columns on the DUB website for a year. Both students and staff members are eligible. Send in two original columns to m.j.agterberg@uu.nl before December 1, 2020.
Joanne Kellerman: 'It's important to communicate openly and transparently'
Kellerman holds the highest position at the university: she's the Chairwoman of the Supervisory Board, which oversees the Executive Board and assesses their performance. Read more
---
Faculties struggling with four-year contracts for temporary teachers
It has been determined that teachers who joined UU from 2019 on contracts valid for less than 4 years and 3.5 working days should now receive these working conditions. But things are not so simple. Read more
---
Academics must fly much less if universities want to reduce their CO2 emissions
A conference in Boston, a research project in Perth – it wasn't so long ago that scientists were flying all around the world for their work. A new report recommends learning from the pandemic. Read more
---
Professor Geert Buelens: 'You become a better writer when you read a lot'
How can we get young people to read and write more? And why is that important? Geert Buelens, Professor of Modern Dutch Literature and jury member for DUB's campus columnist competition, talks about this and more in an entrancing interview. Read more
---
Meet the Utrecht winners of the Vidi grant
Ten of the 81 Vidi grants awarded by the Dutch Research Council (NWO) went to researchers from Utrecht University and the Utrecht University Medical Centre (UMC). The most well-known name on the list is virus expert Patricia Bruijning. Read more
---
Veni grant awarded to 26 researchers from UU and UMC
A total of 161 scientists will receive the Veni grant this year, of which 26 are from Utrecht University and the Utrecht University Medical Centre. Research themes include a new solution for recycling plastic. Read more
---
Most Dutch universities choose not to participate in study on scientific integrity
The largest ever study on scientific integrity and 'sloppy science' is being conducted in the Netherlands. At least that was the idea, but most universities are withholding their cooperation, including UU. Read more
---
DUBboard
Follow us on Twitter, Instagram, Facebook and LinkedIn for the latest news about UU and university life. If you would like to share something with us, please feel free to send us a message. Prefer sending an e-mail? No problem. Write to dubredactie@uu.nl.
Discover much more at www.dub.uu.nl/en. Next week we'll publish stories about international students who came to Utrecht despite the pandemic and students who work at COVID-19 testing facilities.